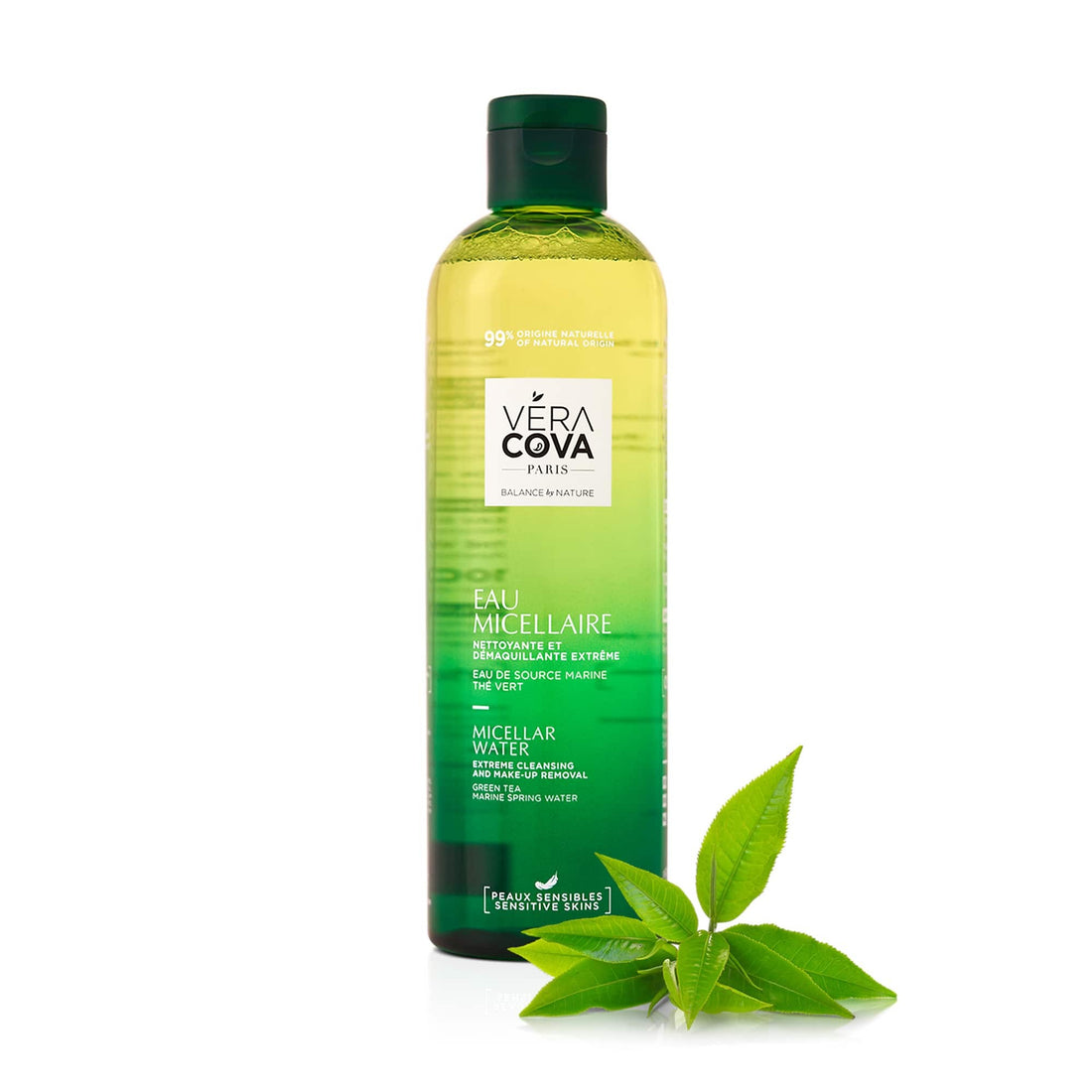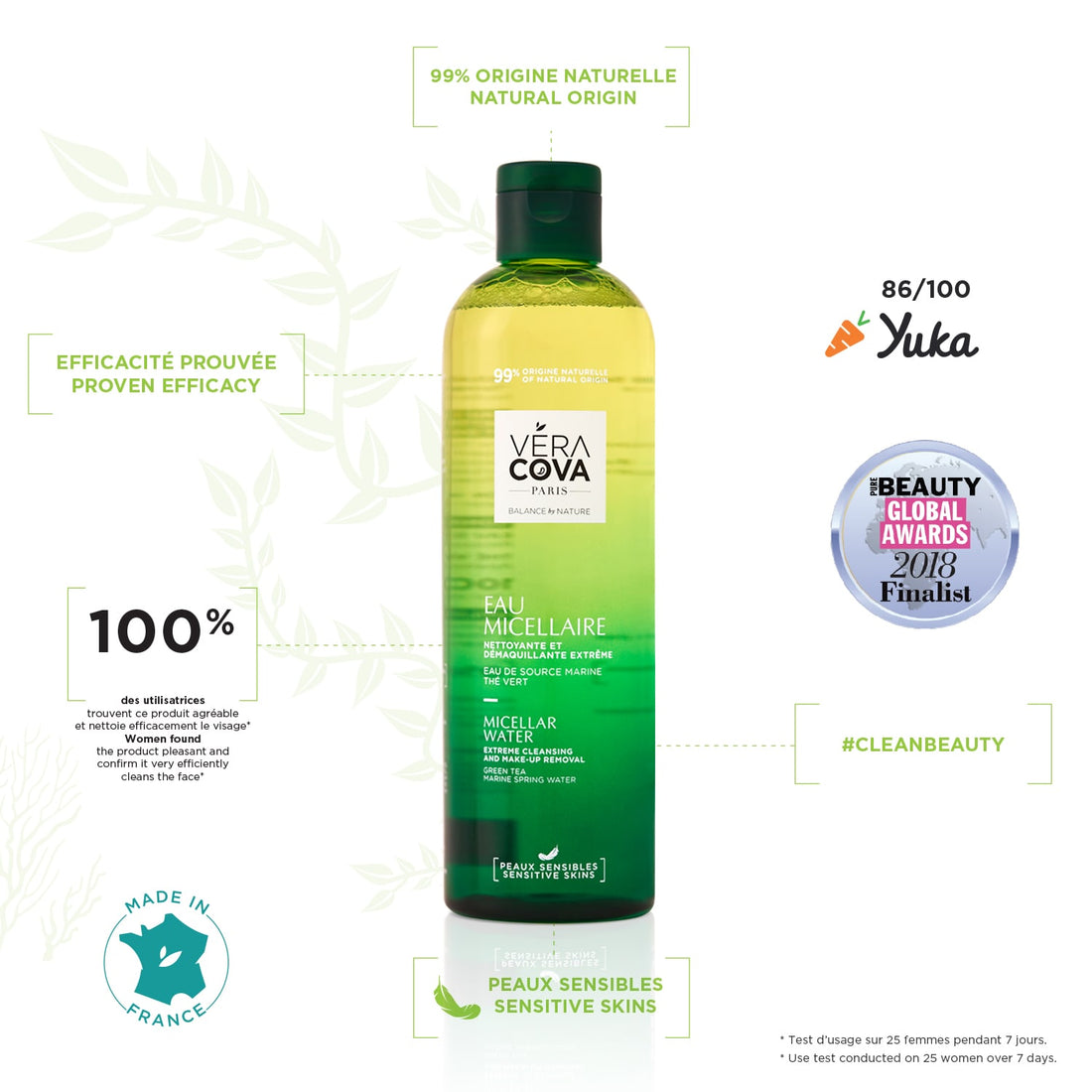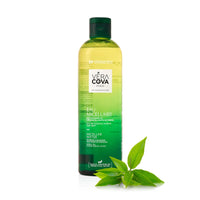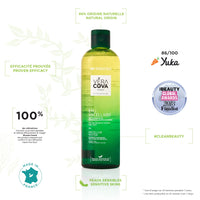 Micellar Water - Extreme Cleansing and Make-Up Removal
This purchase will earn you loyalty points deductible from your future purchases.
An expert make-up remover formula combined with a real treatment.
99% of ingredients are of natural origin.
All skin types, even the most sensitive.
The product manual is available here.
--
A Micellar Water rich in micelles for gentle and effective cleansing and make-up removal the most sensitive skin.
Enriched with active water and green tea, this "detox" formula gives your skin a new radiance day after day.
The plus product : its fresh and addictive scent of tea flowers.
Also effective on waterproof make-up.
--
This Micellar Water gently and effectively cleanses and removes make-up from your face thanks to the action of its ultra-gentle micelles which eliminate all traces of make-up, excess sebum and other impurities in a single step.
Our exclusive formula withMarine Spring Water rich in trace elements and minerals and extracts of Green Tea for its polyphenols strengthens, oxygenates and soothes the skin.
Marine spring water
An active water, rich in trace elements and minerals.

Green tea
Soothing, anti-free radical and veinotonic.

AQUA (WATER), PEG-6 CAPRYLYL/CAPRIC GLYCERIDES, GLYCERIN, MARIS AQUA (SEA WATER), PROPANEDIOL, DISODIUM EDTA, CETRIMONIUM BROMIDE, SODIUM HYDROXIDE, CAMELLIA SINENSIS LEAF EXTRACT, CITRIC ACID, SODIUM BENZOATE, POTASSIUM SORBATE, PARFUM (FRAGRANCE).










99% of ingredients are of natural origin.

100% of users find this product pleasant and easy to use and appreciate its fragrance*.

100% of users find that this product removes make-up, even water-proof make-up (face and eyes).
(face and eyes).

* Use test on 25 women for 7 days.
** Use test on 10 women for 7 days
In the morning: to wake up your skin and gently cleanse it.
In the evening: to remove your make-up, excess sebum and other impurities.
Soak a soft cotton pad with Micellar Water. Apply to the face, eyes and neck, massaging gently.
any questions?
In France and more precisely, formulated, manufactured and packaged in the southeast region.
Specifically formulated to optimize tolerance, all our products can be applied by pregnant and breastfeeding women. Our products do not contain essential oils.
In order to guarantee both the best sensoriality and the best efficiency of our products while guaranteeing a very good tolerance by sensitive skins, we had to make some
arbitrations.

For example, we have preferred non-natural but hypoallergenic perfumes to natural perfumes with essential oils.

We also use certain texturizing agents or non-natural preservatives that are very safe for our consumers.
And all our formulas remain at least 95% natural!

It's all a matter of choice, and we have chosen to offer you the best natural high tolerance formulas with proven effectiveness!
This means that we try to find balance in everything we do and use as many natural ingredients as possible to make our products good for both consumers and nature.
You can contact us via the "contact" link at the bottom of each page. We will answer you as soon as possible.
formula suitable for sensitive skin